Remember you are dust and to dust you shall return.
Damsel of the Faith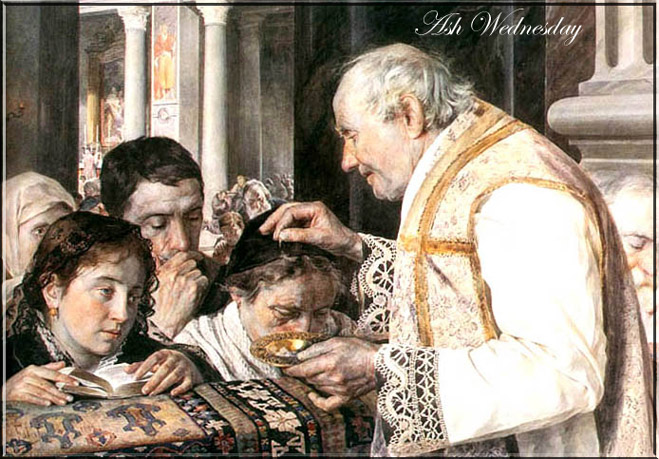 Instruction for Lent
by Leonard Goffine, 1871
Who instituted Lent?
According to the fathers of the Church, Justinus and Irenaeus, the fast before Easter was instituted and sanctified by Christ Himself; according to the saints Leo and Jerome, the holy apostles ordained it after Jesus' example.
Why is the fast required, and why for forty days before Easier?
In imitation of Christ's forty days' fast for us; to participate in the fasting and sufferings of Christ, by voluntary mortification, as did St. Paul, who sought thus to fill up what was wanting of the sufferings of Christ (Col. i. 24.); that we may subject our flesh to the spirit, and mortify our evil desires; that we may lead a pure life, and thus prepare for the holy festival of Easter, and the reception of the divine Lamb, Jesus; and, finally, that we may render God satisfaction for our sins, and do…
View original post 1,511 more words