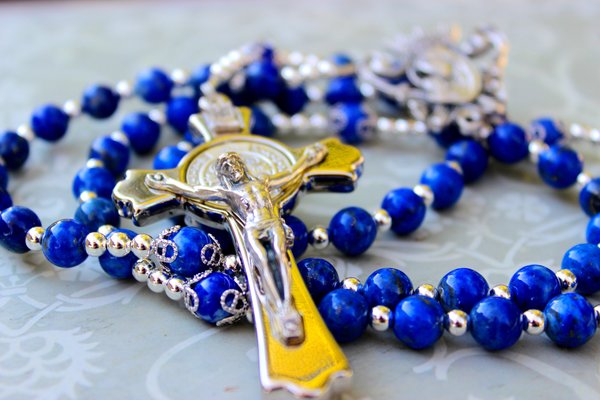 http://sspx.org/en/news-events/news/rosary-coast-taking-massive-proportions-british-isles-37253
This Sunday, let us join the British in praying for the conversion of their nations & ours. Only Lady can save us through the power of her rosary.
In the United Kingdom, nearly 200 locations are ready for the prayer groups who will come to recite the Rosary on the coasts on April 29, 2017. Nine bishops have announced they will attend the event.

The mass prayer event, scheduled for 3pm on Sunday April 29, will extend from the island of Guernsey off the coast of France to St Ninian's Isle in Shetland, between Scotland and Norway.

An online map of the 197 locations shows the greatest density of prayer groups is around Portsmouth, which covers much of the West Country.

Organizers – whose initiative follows similar events in Poland and Ireland – say the day is aimed at a "re-flourishing of the faith, for the grace to build a culture of life and for true peace to reign in the hearts of all peoples and nations".